We have one of the most comprehensive dental hygiene services in the Lumino Group.
Dr Andrea Shepperson, Lead Clinician at City Dental, was instrumental in developing Best Practices for dental hygienists across the entire Lumino Group and its sister company in Australia Maven Dental Group.  Learn more about our Hygienists.
Why See a Dental Hygienist?
TK, Hilary and Priya provide protective and preventive treatment to help you avoid dental disease.  Our Oral Health Therapists focus on three areas of oral health: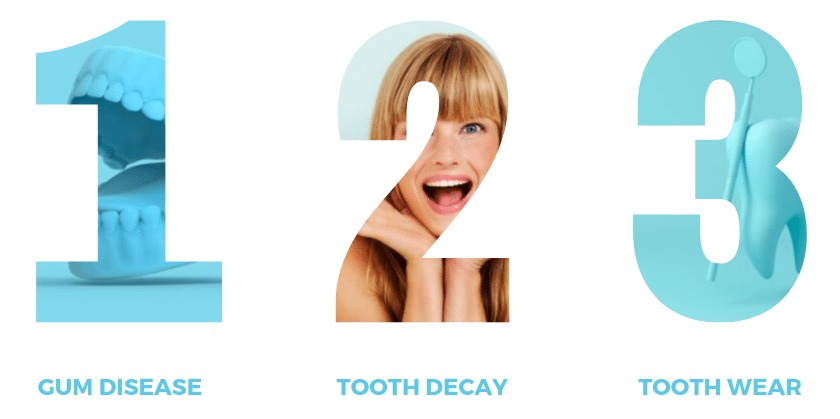 Gum Disease
Specific bacteria sitting in contact with gums will cause them to get red, puffy and swollen.  Patients describe bleeding on brushing or flossing.  Removing bacteria can reverse this simple form of gum disease called gingivitis.  About 40 % of the population will demonstrate aspects of a more serious form of gum disease called periodontitis. Bacteria trigger the body to destroy bone around teeth.  The result can be a rapid or slow loss of support for teeth, depending on the patient's genetic and other risk factors.  We treat all aspects of gingivitis and periodontal disease.
What does treatment involve?
Every patient will present with differing degrees of gum disease.  We determine the extent of the disease by measuring the depth of the gum using a ruler.  This is called periodontal charting.  It is an essential part of any new visit with a hygienist, and should be done regularly to review progression of gum disease.
Is all treatment the same?
If you have gingivitis the procedure will be less complex and time consuming.  If you have periodontal disease we'll need to spend more time and care removing bacteria from under the gum.  Scaling and root planing is the solution. Occasionally we refer severe cases to a gum specialist called a periodontist.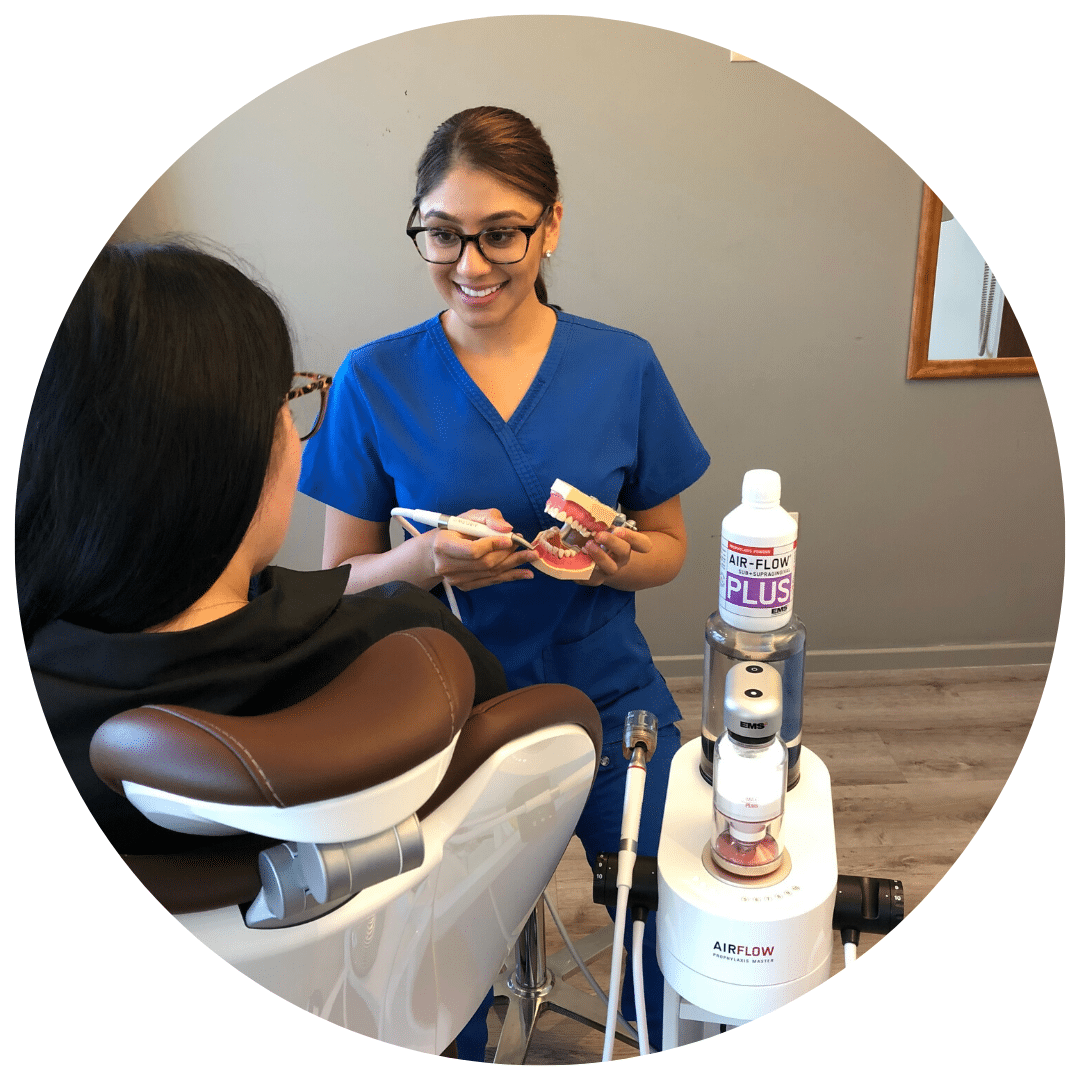 AIRFLOW® Treatment
We're one of the very few practices in New Zealand to have the Swiss-manufactured EMS AIRFLOW®.  Airflow is not only more clinically efficient but also reduces discomfort, sensitivity and time in the chair.
Airflow removes stains and discolouration in a painless and stress-free manner. It's like a spa for your mouth as the device combines fine powder & warm water to gently exfoliate your teeth without physically touching them.
Read our latest blog about Airflow Here.
What is Airflow?
AIRFLOW® is a revolutionary, non-contact form of dental maintenance and prevention. It projects a controlled stream of air, warm water and very fine sweet powder onto the tooth and in hard-to-reach areas to dislodge and remove food particles, plaque, discolouration and stains.
The high pressure water/air stream cleans your teeth much faster, efficiently and comfortably than the use of traditional pastes. Traditional methods are often messy, time consuming and can leave you with a not so clean taste in your mouth.
Our Dental Hygienists Offer
A detailed diagnostic assessment for periodontal disease, including evaluation of pocketing, bleeding and bone loss. Results are collated on computerised charts for comparison with earlier results, allowing disease progression to be tracked.

Therapeutic treatment including scaling, root planning, antibiotic pocket therapy and reattachment procedures.

Preventative maintenance for adults and children through our continuing periodontal care programme.

Fluoride treatments to remineralise teeth and aid in decay resistance.

A wide range of prevention aids, such as brushes, floss, gels, mouthwashes.

Regular reminders and ongoing support and encouragement.

Decay risk assessment profiling.
Significant Health Implications
Research now shows a clear link between periodontal disease and the following medical conditions. In many cases serious consequences can arise in at risk patients with periodontal disease. These include:
cardiovascular disease risk, with increased risk of stroke and heart attack.

premature birth with low birth weight babies.

uncontrolled diabetes in adult diabetics.

increased risk of pneumonia, particularly in elderly patients.