Priya is a registered Oral Health Therapist and a member of the NZ Dental Hygiene Association and NZDOHTA.  She graduated from Auckland University of Technology in 2014 with a Bachelor of Health Science in Oral Health and is dual qualified as a Dental Hygienist and Dental Therapist.  Prior to this, Priya graduated with a Bachelor of Commerce from The University of Auckland.  She has practiced as an Oral Health Therapist for the local DHB and private clinics for four years before joining City Dental in 2018. 
She has a special interest in dental hygiene maintenance, managing gum disease and teeth whitening.  Priya enjoys helping her patients to maintain optimum oral health and confident smiles. She believes that tailored patient education is pivotal in enabling positive behavioural changes with home care habits through improved understanding, self-management and motivation, thus helping to prevent and stabilise dental problems.  Priya keeps up to date with advances in technology and techniques attending conferences regularly. 
Outside working hours, Priya loves to spend time with her family and friends and exploring our beautiful country.  In the summer you will find her on the beach swimming, paddle boarding, on the boat fishing or anything ocean related. During the winter she loves to hit the slopes for a ski.  She also takes a special interest in fashion and beauty.
AIRFLOW TREATMENT
We're one of the very few practices in New Zealand to have the Swiss-manufactured EMS AIRFLOW®.  Airflow is not only more clinically efficient but also reduces discomfort, sensitivity and time in the chair.
Airflow removes stains and discolouration in a painless and stress-free manner. It's like a spa for your mouth as the device combines fine powder & warm water to gently exfoliate your teeth without physically touching them.
Read our latest blog about Airflow Here.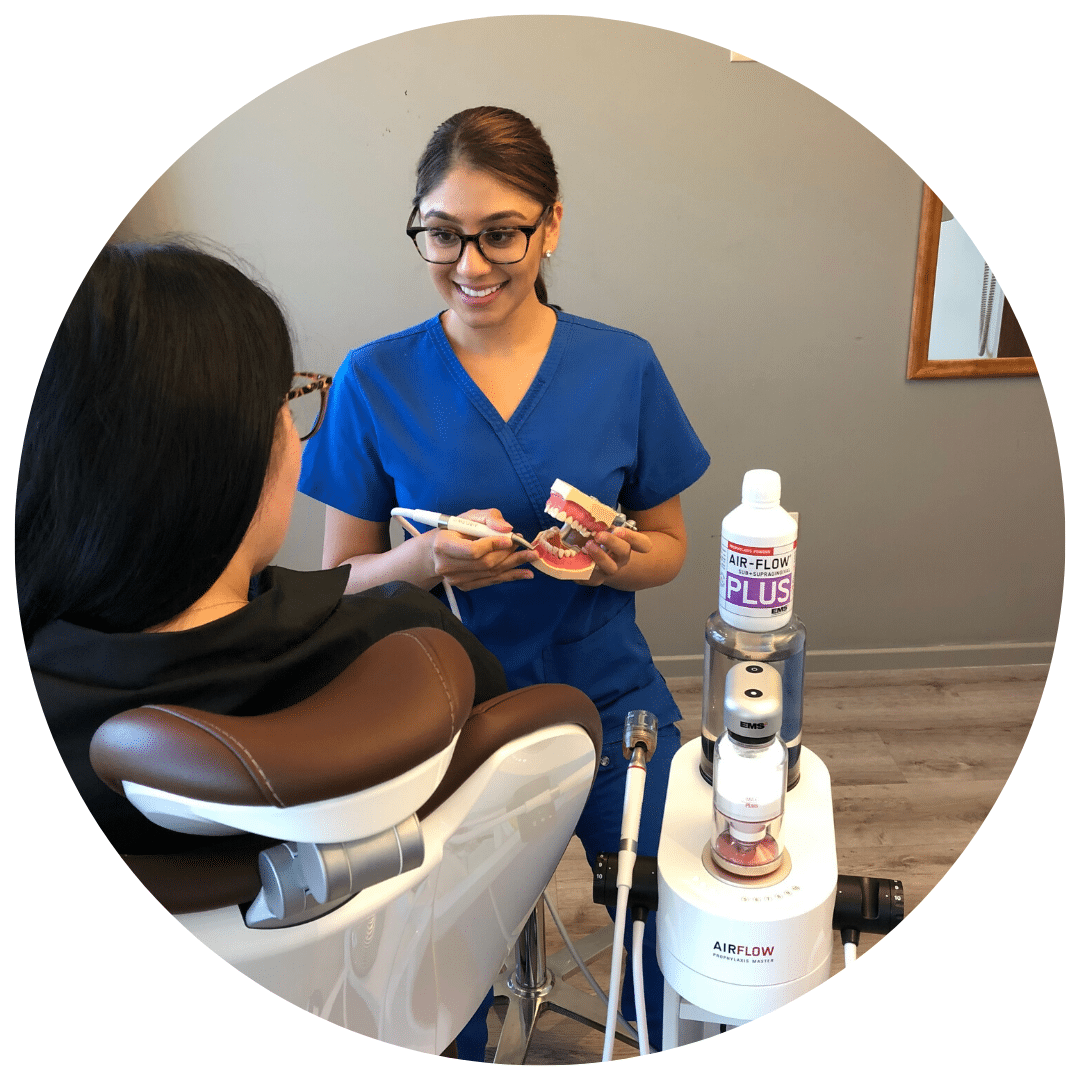 Priya is here to help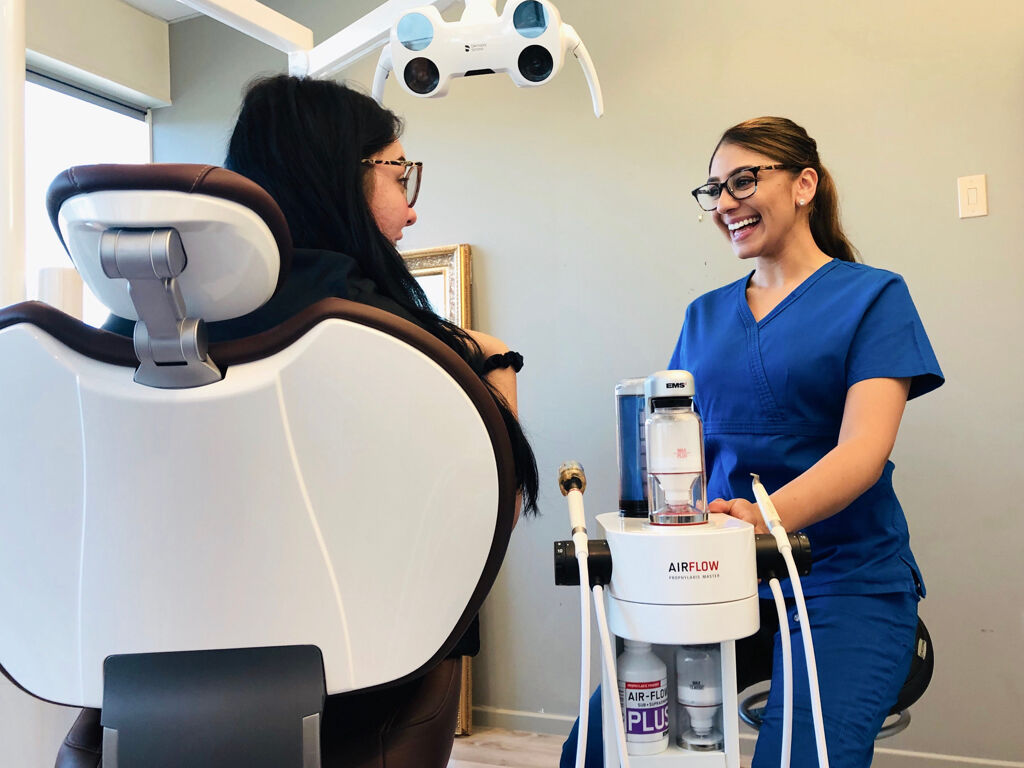 Our Hygienists offer a full range of services including:
Scaling and polishing

Periodontal diagnosis and treatment

Oral hygiene instruction

Oral cancer screening

Disease risk management and prevention

Implant maintenance

Whitening Maintenance of veneers or other cosmetic dentistry