Alzena joined the City Dental team in February 2017.  Prior to joining the team, Alzena graduated from the University of Otago with a Bachelor of Oral Health in 2013 and has been working as a Dental Therapist with the local District Health Board.
Alzena has also spent some time volunteering at the Dental Clinic in Fiji's Loutoka Hospital where she treated children in pain and adults requiring overdue hygiene treatment.
Alzena takes a special interest in treating and guiding patients' personal care to achieve and maintain sound oral tissues. Her degree allows her to treat and manage caries with children from birth to 18 years and provide maintenance and care of periodontal and gum tissues for everyone.
AIRFLOW TREATMENT
We're one of the very few practices in New Zealand to have the Swiss-manufactured EMS AIRFLOW®.  Airflow is not only more clinically efficient but also reduces discomfort, sensitivity and time in the chair.
Airflow removes stains and discolouration in a painless and stress-free manner. It's like a spa for your mouth as the device combines fine powder & warm water to gently exfoliate your teeth without physically touching them.
Read our latest blog about Airflow Here.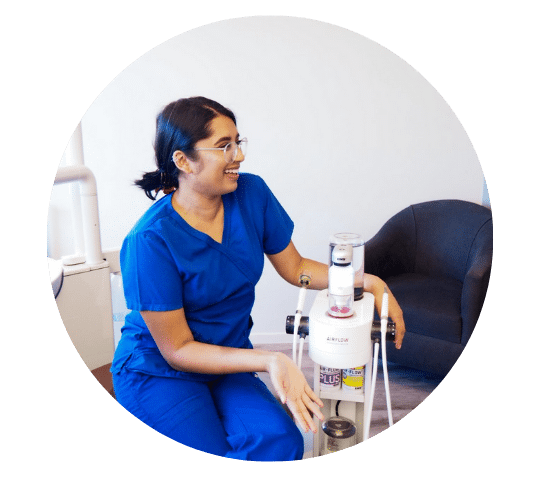 Alzena answers your frequently asked questions:
Why is a dental hygiene visit different from having my teeth cleaned at a regular checkup with my dentist?
A dental hygienist is specifically trained in the prevention, detection and treatment of gum (periodontal) disease. Hygienists undergo a three year graduate programme in careful techniques for removing hidden tartar and bacteria under the gums. They take time to explore hidden areas and are very thorough. Alzena and Laura are dedicated to helping patients understand individual risks and teaching them the best form of homecare for their lifestyles.
How often do I need to see a hygienist?
The frequency of continuing periodontal care (CPC) varies from patient to patient depending upon their risk. Patients with relapsing patterns of disease, difficulty with homecare, medical conditions that increase risk and high rates of tartar accumulation may need to be seen three monthly.
We will assess your ongoing risk of relapse at each CPC visit and adjust your interval to the next visit based on your risk and progress.
Alzena is here to help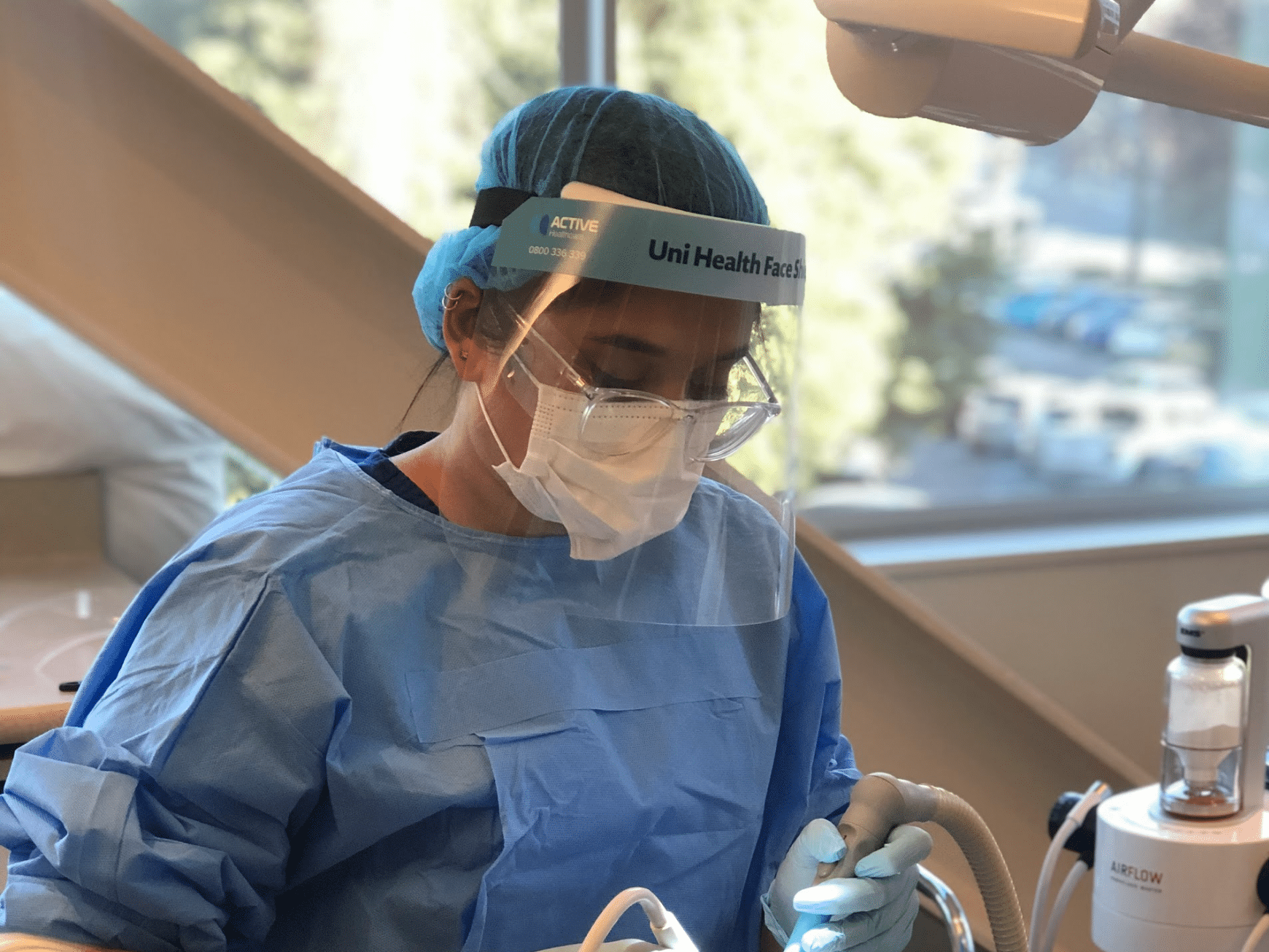 Our Hygienists offer a full range of services including:
Scaling and polishing
Periodontal diagnosis and treatment
Oral hygiene instruction
Oral cancer screening
Disease risk management and prevention
Implant maintenance
Whitening Maintenance of veneers or other cosmetic dentistry