Implant dentistry provides patients with life changing fixed solutions to missing teeth.
Careful planning and design is important in any implant case.  Implant dentistry is ideally planned from top down – selecting ideal tooth position and then determining if bone is available to place an implant in the correct position.  We use digital technology, combining CT scans and intra-oral 3D models to place the implant support tooth in the correct position.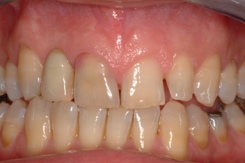 before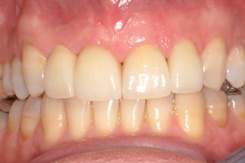 after
Moderate bone loss can now be treated with predictable bone grafts.
Implant over-dentures can be lifesaving for patients with lower dentures, providing cost effective anchorage for a loose denture with little bone for support.
Watch our video playlist to understand different implant procedures.